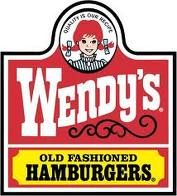 On Saturday, we got the chance to head down to Atlanta, meet up with
some bloggy friends
, and have picnic with Wendy's to taste their new Berry Almond Chicken Salad. Now, you guys know that I have worked with Wendy's before on their Pick Two menu but what you probably don't know is that I still get the same thing from the pick two menu every time I drive through a Wendy's. Its habit. A tasty habit but a habit.
So, needless to say, I was kind of looking forward to trying something new and fresh from Wendy's for the summer. I am happy to say that I was not disappointed. Not in the least. The base of the salad was Wendy's typical Garden Sensations Salad (11 freshly-chopped greens) and was topped off with blueberries, strawberries, sea salt roasted almonds, Asiago cheese and of course a warm, grilled chicken breast. Of course I had to pick the blueberries off (allergic) but the strawberries in the salad were big and juicy and best of all:
fresh
. The best part for me though was definitely the dressing. The fat-free raspberry vinaigrette dressing was Marzettis (My
favorite
) so it packed a perfectly sweet, tangy and antioxidant filled punch. It was the perfect contrast to the salty almonds and fresh greens. So, yeah, I have a new Wendy's favorite.
Look at all that chicken and the chunks of strawberries! Mmm... (dinner)
We all had a blast hanging out and talking and letting the kids play. I have to admit that it has been absurdly too long since we last got to go out as a family and have a picnic. Of course the boys had a blast enjoying all the fun goodies we brought along and didn't want to leave when it was time to go.
Now, how would you like to try out the Berry Almond Chicken Salad for yourself while treating the rest of your family to lunch as well (or not!)? You're in luck. I have a $25 Wendy's gift card to give to one of you lucky people!
Here is how to enter:
1. You must follow Render Me Mama via GFC and leave a comment saying you do. (Mandatory) *1 entry
2. Leave a comment telling me your favorite Wendy's menu item. Do this with as many as you can think of! *1 entry each
3. Like Render Me Mama on
Facebook
. Leave a comment saying you did so with your First name. *1 entry
4. Follow me on
Twitter
and tweet about the giveaway. Leave a comment with a link to your tweet. You can do this once a day. *1 entry per tweet
5. Subscribe to my feed either by RSS or Email. Don't forget to click the confirmation link it sends you! *2 entries each. (Leave two separate comments!)
Be sure that your email address is displayed in your profile you that you leave it in the comment or I won't be able to reach you if you won! I will draw the winning number via Random.org next Monday the 7th at 6pm and email the winner. Good luck!
This giveaway is CLOSED! Thanks so much to all that entered! Check your email to see if you are the winner!
*Our lunch was paid for and I was compensated nicely by The Motherhood for this review. All opinions are definitely mine and brutally honest.