Yesterday afternoon, while K took his nap, we did something special with D.
We colored our Easter eggs.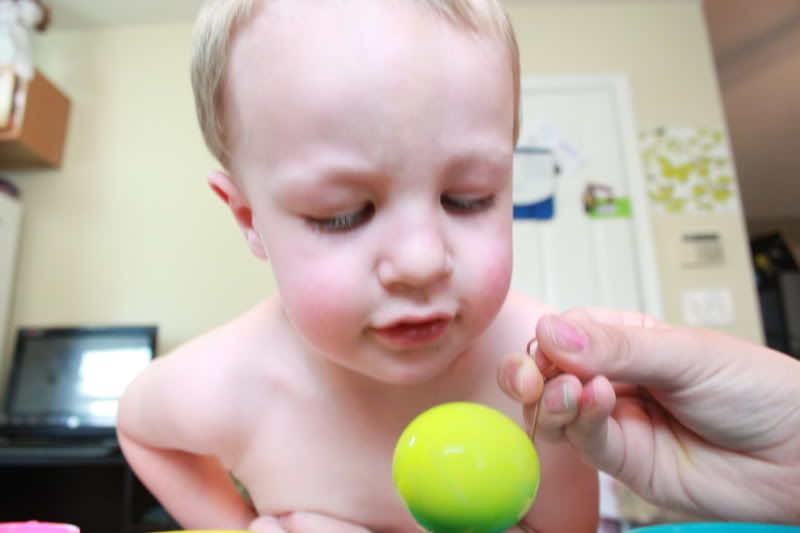 He was a little unsure at first.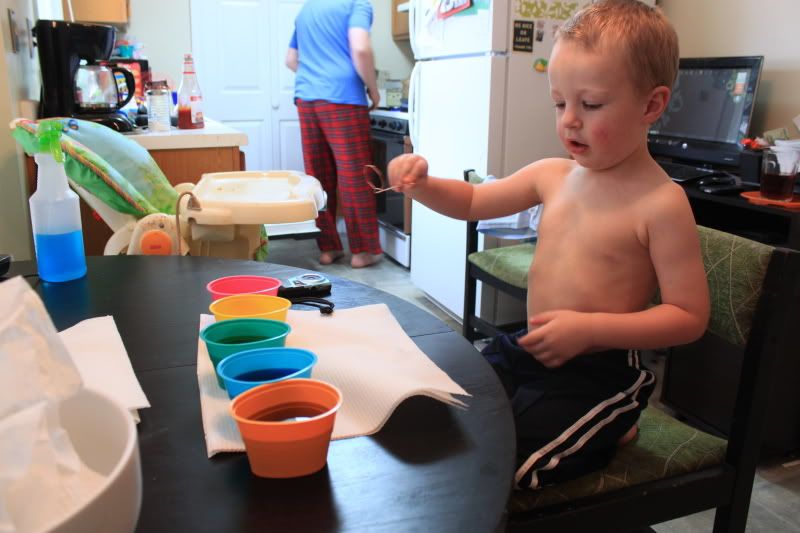 But then he got right into it.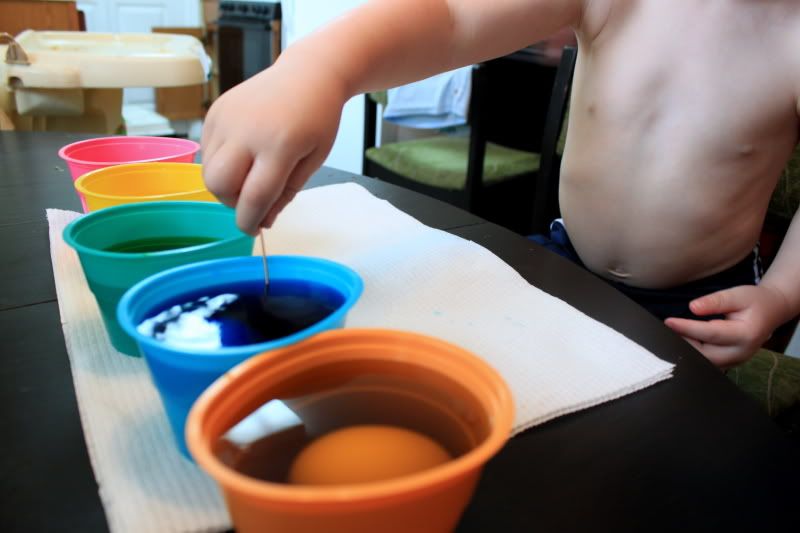 He loved watching them soak in the dye.
He concentrated so hard.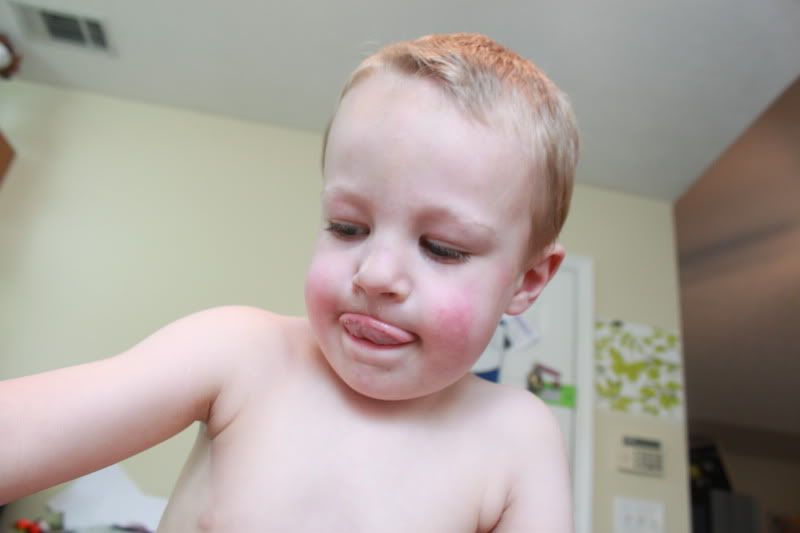 He was even gentle enough to get them out with that weird little wire egg holder.
All by himself.
There was much celebration.
We ended up with a pretty good rainbow.
And only one fatality.
The only question now is... when did my baby...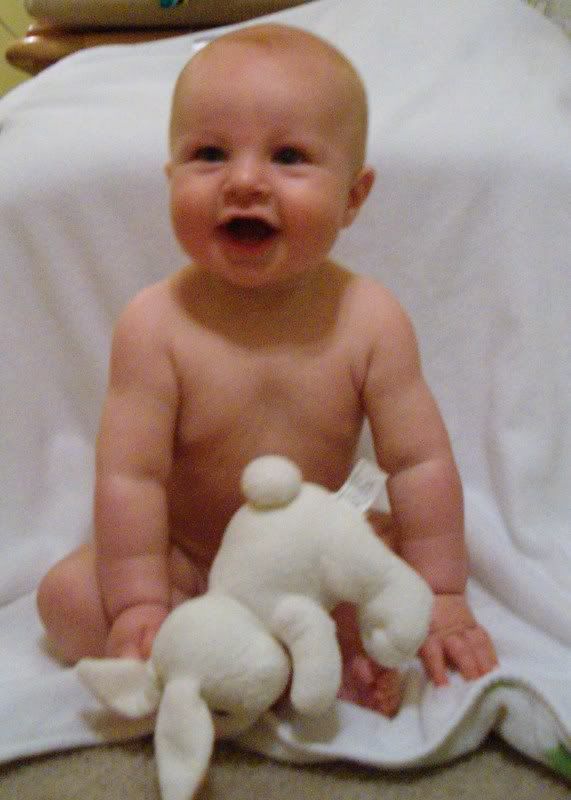 Get so big?