We got invited to the
Day Out with Thomas
event going on up in
Chattanooga, TN
in Mid-May and they were kind enough to send the boy's some goodies to tide them over until the event comes!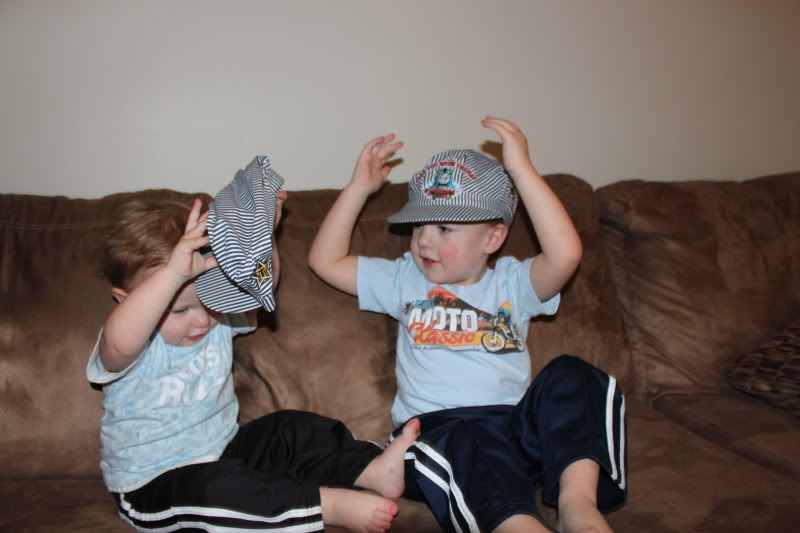 Hats!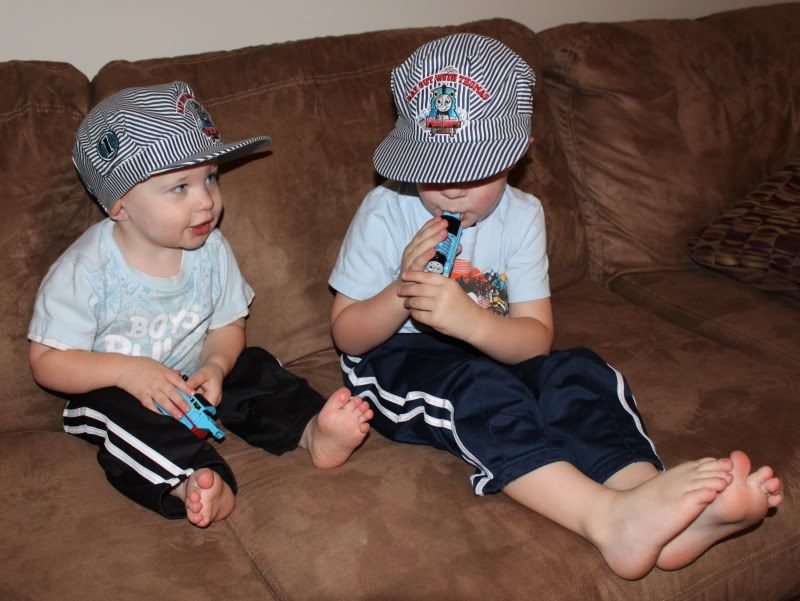 And Thomas shaped whistles!
And wooden train whistles! They sound more authentic!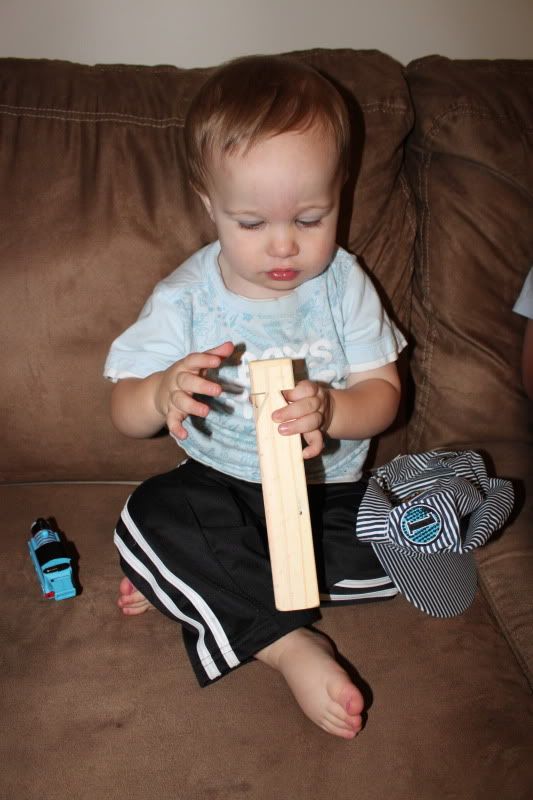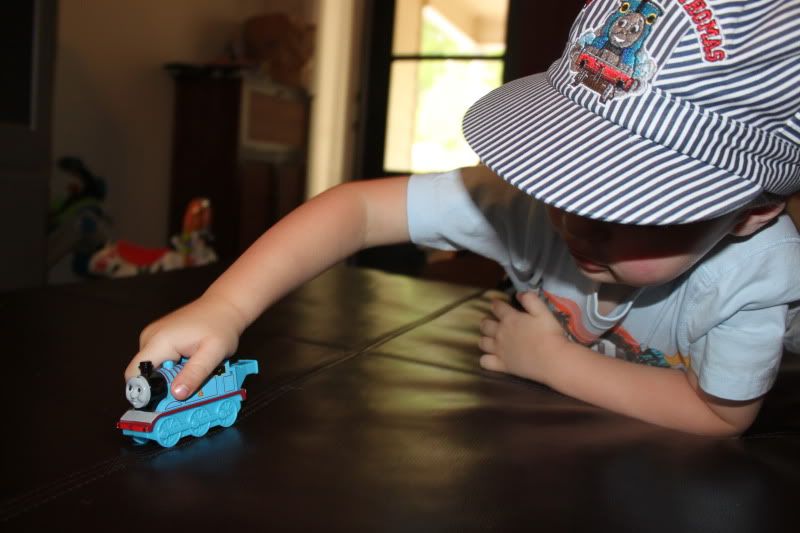 Needless to say, they are mad excited about getting to ride a real train. D the most so. He actually
gets
it. K.. well, he is only 19 months but he knows what a choo- choo is and he is as excited as he can be this far in advance. I know as soon as we get there, he will be blown away!
*Have a Thomas fanatic? To find a Day Out with Thomas event coming close to you and get your tickets, check out the schedule
HER
E
.