Remember last week
when I told you about the Yo Gabba Gabba Live! show coming to Atlanta? Well, we went and it was even more awesome than it was last year! The boys were a little intimidated at first but by the end they were literally dancing in the aisles. So. Much. Fun.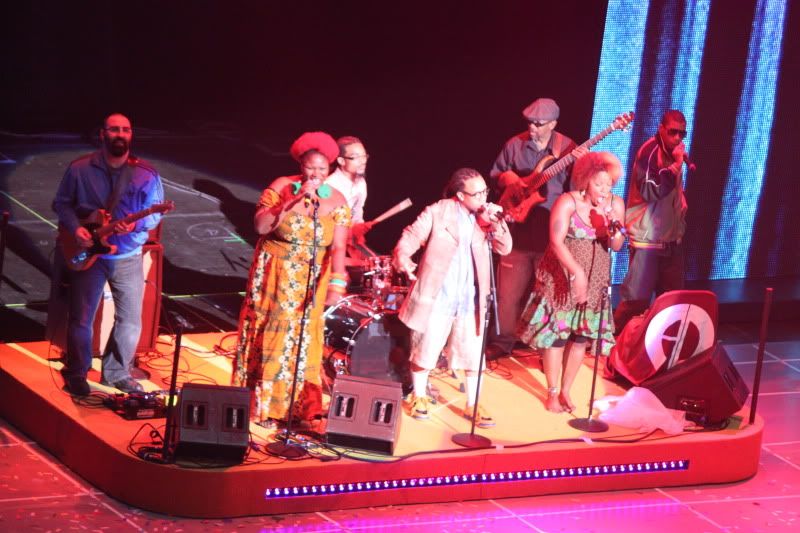 Arrested Development was the musical guest. They rocked the Fox.
You can check out
YoGabbaGabbaLive.com
to look for tickets in a city near you!