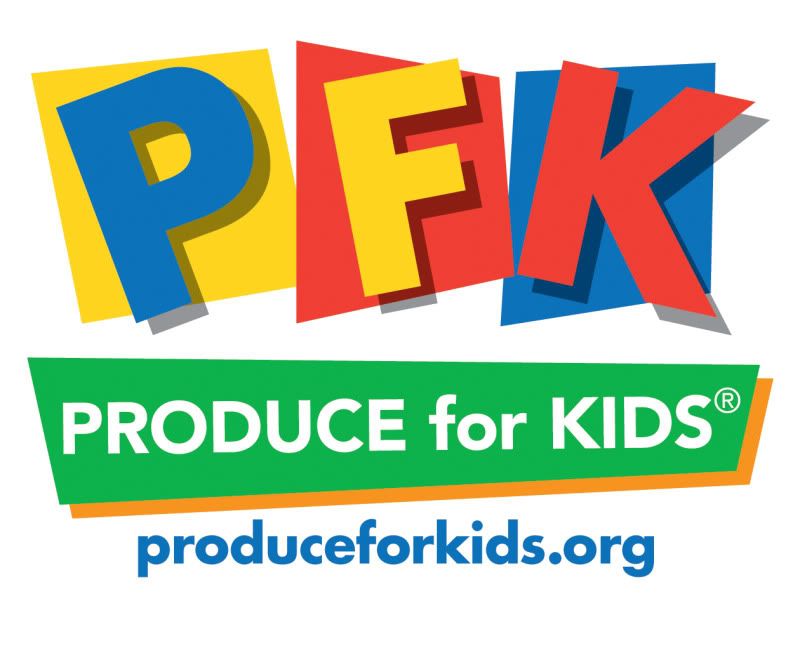 Produce for Kids, a year round resource for healthy meal planning and family nutrition, is launching its largest Get Healthy, Give Hope campaign to date, raising money for Children's Miracle Network® Hospitals across the county.
Produce for Kids® promotes the benefits of healthy eating and
supports worthy causes for children. The program educates
shoppers about healthy eating through promotional campaigns in
retail grocery produce departments across the country and online at
www.produceforkids.org. These campaigns combine advertising, instore
display materials, public relations and social media marketing
to reach families.
Working with 16 supermarket grocery store chains across the country to help spread the word about their new campaign, there are lots of ways to get involved and even more ways to win some really awesome prizes!
First, Produce for Kids is holding an amazing
sweepstakes on their website
with totally awesome prizes like Interactive gaming systems, kitchen cookware sets and chances to win grocery gift cards! The best part is how easy it is to win these great prizes all while helping to spread the word about the program!
Here is the exciting part for you! I have an additional $50 grocery gift card to give to one of you! To make this super simple, there are two ways to enter to win:
1. Visit the
Ideal Meals
page and leave a comment below with your favorite
Ideal Meal
. (Ideal Meals are newly created for each campaign and are simple recipe ideas that feature campaign produce sponsors and encourage healthy eating among families!)
2. Stop by and "like" the Produce for Kids
Facebook
page to stay up to date on all the amazing recipes and ideas as they come up! Be sure to leave a comment here letting me know you did this though or you won't get the entry!
Bonus entries:
~Tweet about this program using the hashtag #healthyeating and leave a link to the tweet in the comments.
~Follow Render Me Mama in one of the following ways: GFC, RSS feed or email subscription and let me know what you choose. (1 entry each!)
Good luck! I will draw the winner on June 28th at 6pm! Be sure your email address is available either in your profile or in your comment or I won't be able to reach you if you win!