My mom bought the boys their very first "Slip n Slide"...
D was in HEAVEN.
K too. I was surprised, I thought he would hate it...
But he loved playing in the water.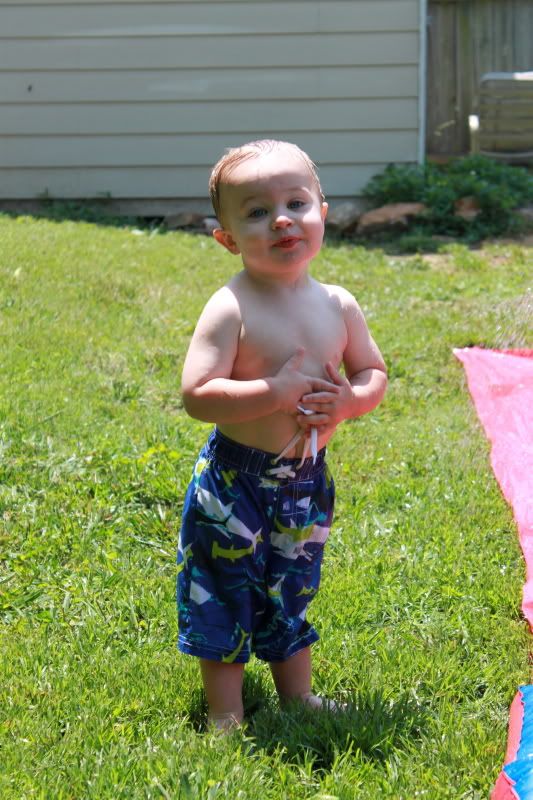 So grown up all of a sudden..
WHOOPS!
After trying to convince the boys to run and jump down the slide. T took it upon himself to show the boys the idea by gently throwing them down it. They had so much fun doing that, they did it for hours. Over and over. Love it.