Look! I have broccoli! I made that broccoli with my hands!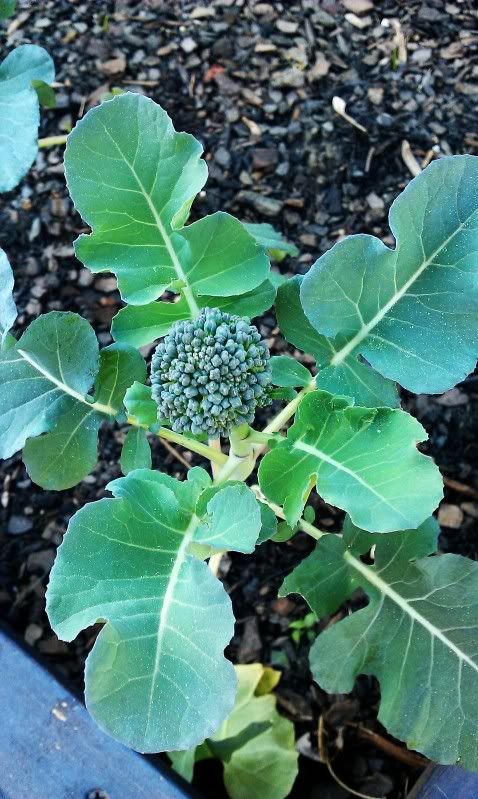 BROCCOLI!
Well, okay maybe not made it but I haven't killed it yet and they are actually making a vegetable! That deserves something, right? I planted them a few weeks ago because they supposedly like the colder spring weather and I'll be damned, the do! I was nervous a few times, especially when it rained for a week and dropped into the 30s a few nights but they are still thriving and sprouting.
Then there is the curled parsley and the lemon balm. The lemon balm I actually removed from the garden "area" because I wanted to make room for other things but it is thriving just sitting on top of the ground by my garage so I am leaving it. The parsley is taking over the little garden area as well, so it will be moving to its new home, a planter, very soon. Then it will join the herb garden on my patio table with all its herby friends.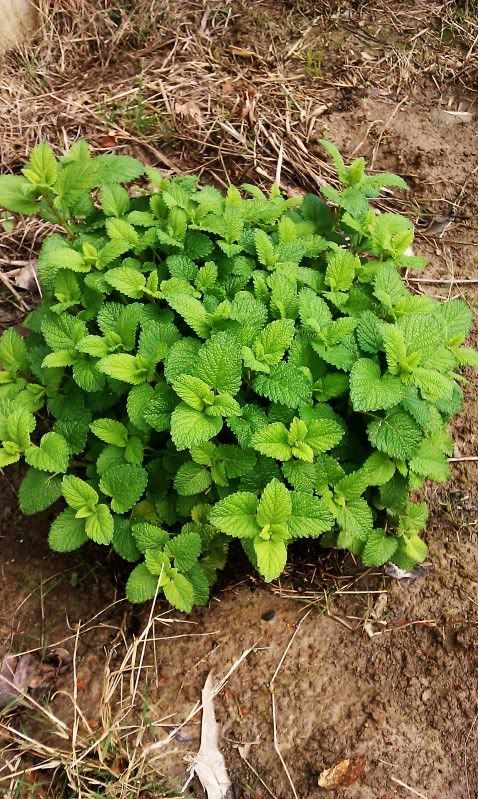 Lemon Balm
Parsley
The rest of my garden so far is still in pots by my front door. Its not quite time for it to go in the ground. We still haven't had our blackberry winter and I don't want them to get all frosted over and die. So far, I have strawberries, bell peppers and tomatoes. I think I am going to keep the tomatoes and the strawberries in their pots though. That way I will have more room in my garden area for other things. Now I just need to figure out what those things are going to be.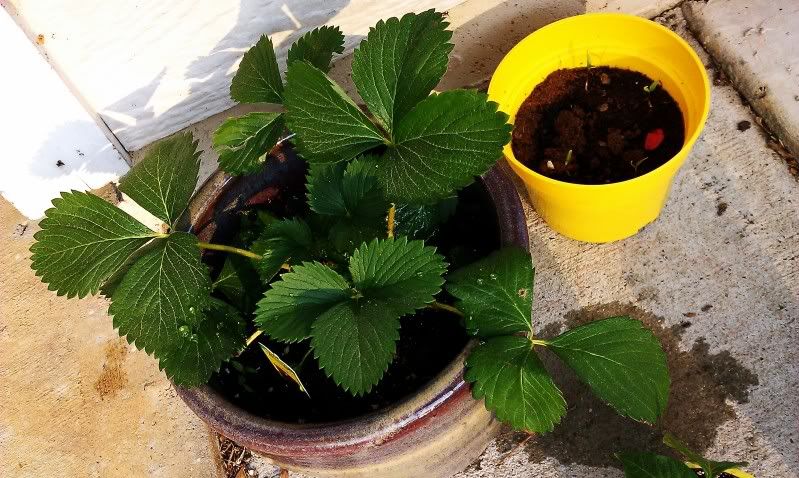 The Strawberries in their potted home.
The herbs are going to go on the table in my yard. Right now, they are hiding safely in the hall that leads to my front door because we had a hail storm last night and I didn't want them to get all banged up. There is Rosemary, Sweet Basil, Cilantro and Chives (aka Green Onions). Oh, and the parsley that is shortly to join it. Hopefully. Unless I kill it trying to move it.
So, far so good though! I haven't killed any of it yet. Normally by now, I would have forgotten to water them and killed all of them off. Then cried about it and refused to throw them out. Yeah, not particularly a green thumb here. Now we just have to make it through the rest of the summer. Keep your digits crossed I don't kill them all off.
* In case you don't remember/ weren't around/ skipped over it, growing something and not killing it is on the 2011 list. This adventure, is to be continued...