Here we are! Week three of the "Green You Scene" series. Remember from past two weeks we are talking all things going green.
The good news is that there are a ton of really simple, non intrusive ways we can all do to help out. Once a week, for the next four weeks, I am going to share some of those you all. Easy peasy. I will tackle your house, your car, your yard and finally getting your kids involved in going green. Plus, thanks to TheMotherhood and Scott Naturals, I will also be having a super sweet giveaway each week! (From last week's post)
Lets start off this week by announcing the winner of last weeks super sweet prize pack from Scott Naturals!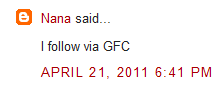 Congrats To Nana who said:
Send your street address to me at Amy @ RenderMeMama (dot) com to claim your prize!
This week we are greening your greens! Your yard can be a tricky one to keep green. The first way to help out, is to rely more on your own elbow grease. Get out the clippers and trim that bush by hand. Till your garden the old fashioned way. Did you know they make push lawnmowers that are lighter, easier to use and only need maintenance every 3- 10 years? Bonus: No emissions. Can't do without the power? Use a 2 cycle instead of 4 for gasoline engines or look into the electric models now available.
How you mow your grass also makes a difference. Cut your grass frequently with a sharp-blade mower only removing one-third of grass and return clippings to the yard for added nourishment. Plus, if the clippings remain in your yard, you are saving the lawn bags and trash dispensing that goes along with that. You can also use the lawn clippings in a compost pile that can be used to fertilize your plants and bushes.
Adjust your watering schedule and level based on the season. Water less in your region's rainy season and more in the drier months. Water early in the day to reduce loss from wind and evaporation and to keep from burning the leaves of your precious plants. Use collected rainwater when you can to water your plants and save potentially hundred of gallons of water a year.
Finally, understand the climate of your area and what is best, naturally, for your yard. Knowing what kind of grass you have will help you know how much to water it and when to water it, helping you conserve water. Plant trees, shrubs, and flowers that thrive in the environment of your yard. Plants unsuited to your environment will require more work and chemical type interventions to keep them thriving. The idea is to create a yard that looks good and is also naturally bountiful.
Now for the fun part. Our family has been asked to participate in the Scott Naturals 4-Week Test Drive. In honor of Earth Month, the Scott Naturals brand is challenging Americans to take an easy green step by testing out its line of hybrid paper products: bath tissue, paper towels, flush-able wipes and napkins. If everyone that visited Google today took the 4-Week Test Drive there'd be 4,414,400 trees saved.
As part of this project, Scott Naturals will be making a donation to the National Wildlife Federation. For every unique click-thru to THIS LINK, Scott Naturals will donate $1 (up to $25,000 total) to the National Wildlife Federation. Sweet, right? All you have to do is click!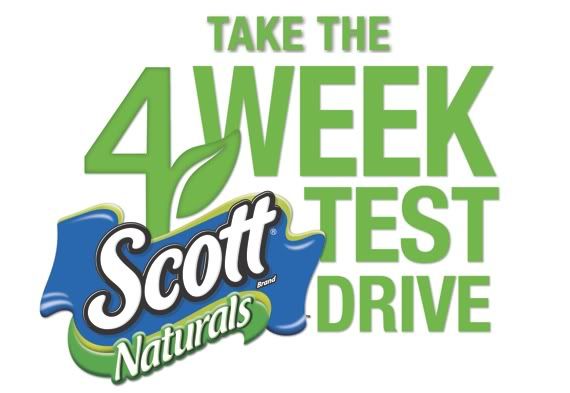 I also have four huge prize packs to give away (one a week) to a lucky RMM reader! This prize pack includes a full size package of napkins, toilet paper, paper towels and moist, flush-able wipes. Don't tell me those are things you would rather pay for when you can win them.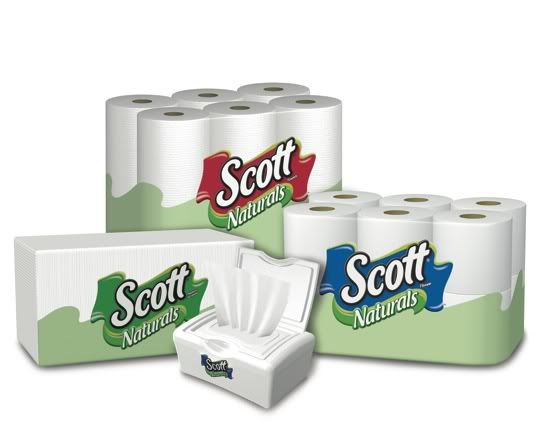 How to enter (These have changed! Pay attention!):
1. You must follow Render Me Mama via GFC and leave a comment saying you do. (Mandatory) *1 entry
2. Visit Scott Naturals and take the 4 week test drive pledge (all you have to do is click and you even get some sweet coupons just for doing that. Plus, you just donated a dollar to the NWF!). Leave a comment saying you did so. *1 entry
3. Click the link of above (or here) to donate a dollar to the National Wildlife Federation. This is going to have to be an honor system thing here ladies and gents but seriously.. if you are going to lie about clicking a link to donate a buck to a charity so you can win some paper products (sweet as they may be), you need a life. *1 entry
4.
Like my Facebook page to stay updated and leave your first name & last initial or your page name. *2 entries (Be sure and leave two comments to get both entries!)
5. Subscribe to Render Me Mama to be delivered via email (Over there ---> ) and be sure to confirm it. *5 entries.
(Be sure and leave five comments to get all entries!)
I will draw the winning number via Random.org next Monday at 6pm (EST). Don't be discouraged if you don't win this week though, come back next week for more going green wisdom and another chance to win an awesome prize pack! Good luck!
*CLOSED! Come back tomorrow for another chance!*
*I was given the opportunity to review the Scott Naturals line and compensated for my time as part of this post. All opinions and tips are mine.